The eye is a powerful symbol. We love eyes. The world loves eyes, Everybody loves eyes. Your aunt loves eyes. And your child loves eyes. Maybe your dog too.
For me it was ever since. I loved eye, I love eye. I will love eye.
I wish I could show you all eyes that I painted and sculpted during my entire career as an artist. However most of these early works are gone as well as photographs.
Thus I will focus solely on my embroidered eyes today. However if you are interested visit the full gallery on my site: EMBROIDERY
A short story about the symbol:
"Eye. Human beings react strongly to representations of the eyes. One reason that has been cited is the vital importance of eye contact between mother and infant immediately after birth, as an aid to establishing the bond that will ensure the infant's survival. So many ancient traditions identify the birth-giving Goddess with the All-Seeing Eye that there might well be an archetypal connection. In Egypt the universal mother-word Maa was both the name of the Goddess and a hieroglyphic eye. The name of the Gaelic Sun-goddess Sulis was related to suil, an eye. The same word meant a hole, like the "eye" in a strap, or a whirlwind. Suileath meant "wise, all-seeing, farsighted," describing the Goddess whose eye saw everywhere.1 Romans identified this wise Goddess with their own Minerva, the all-seeing Crone aspect of the Capitoline Triad. Altars were set up in Roman Britain to "Sul Minerva."2 According to the Hindu Lalita Sahasranamam, the Great Goddess created and destroyed universes just by opening or closing her eyes." Source
Here are the early stages of my embroidered eyes collection: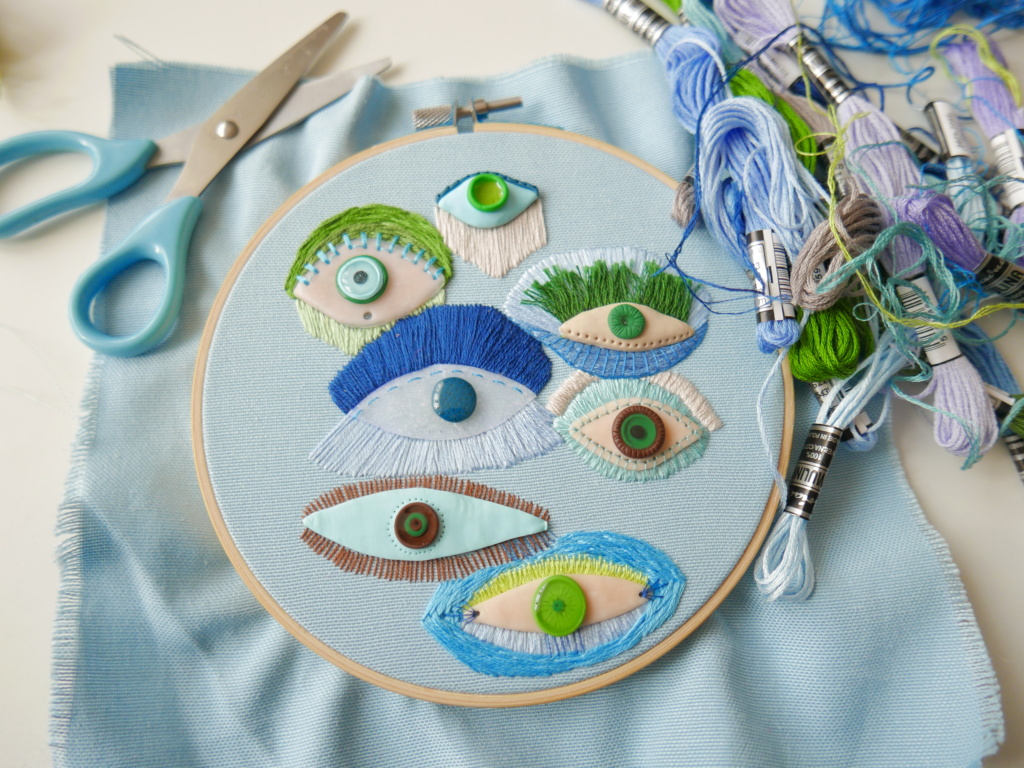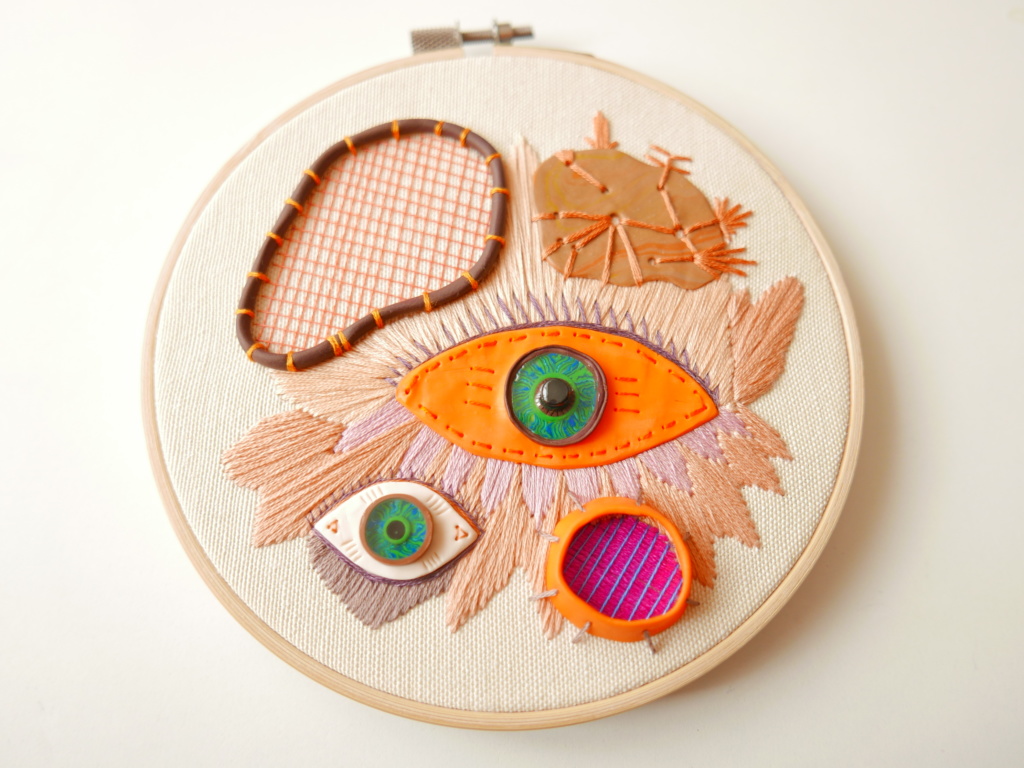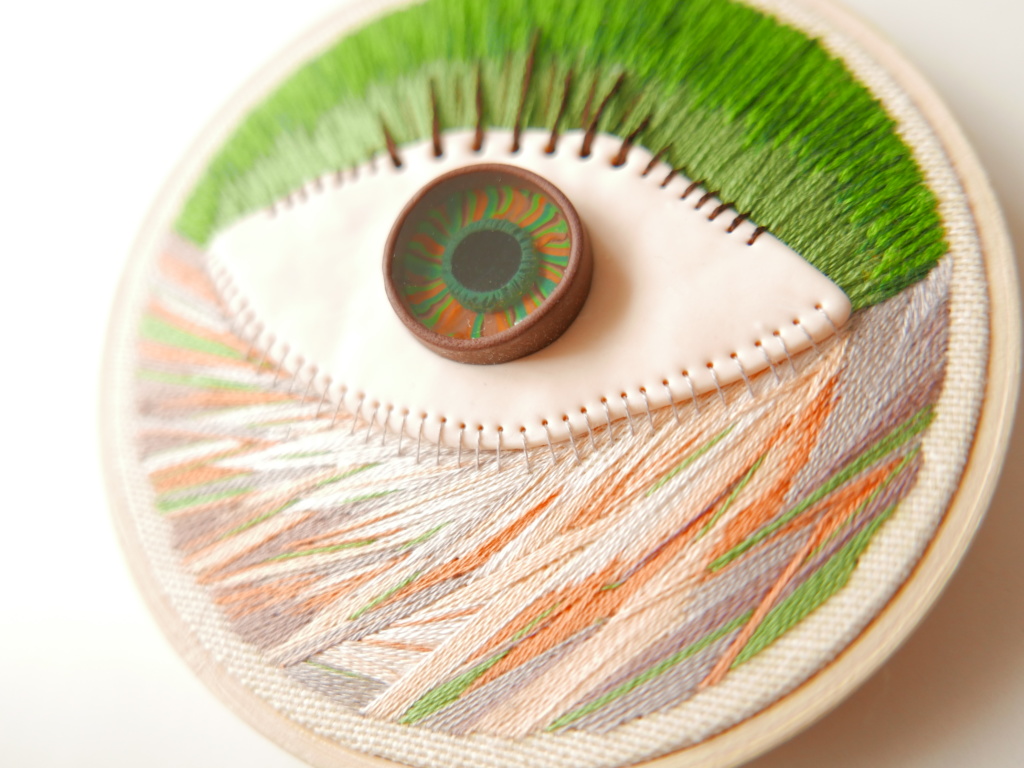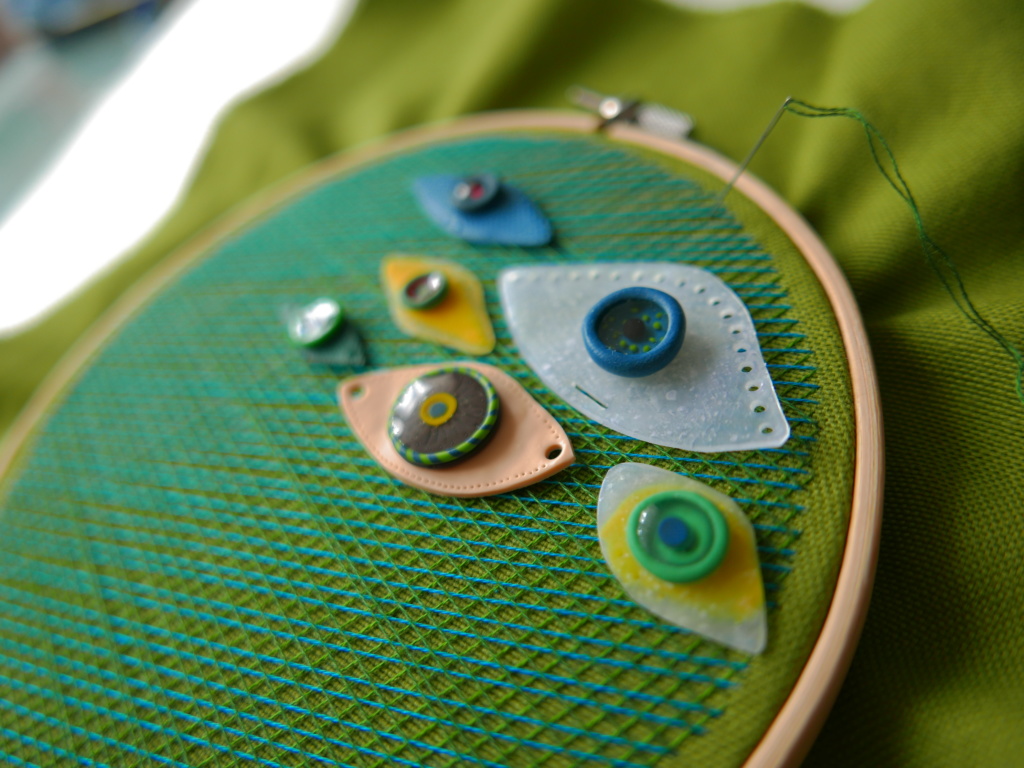 That was the first six months of my polymer clay and embroidery adventure. My early attempts were rather flat and "primitive". However still very charming. I was focused on creating pupil using epoxy liquid. It was important to design an interesting row of holes for the eyelashes and to embroider surrounding.
Then I decided to try cabochons. I already had in stock a few black glass caboochons and it was great moment to try them. I created three dimentional, huge eye using polymer clay and glass caboochon as pupil.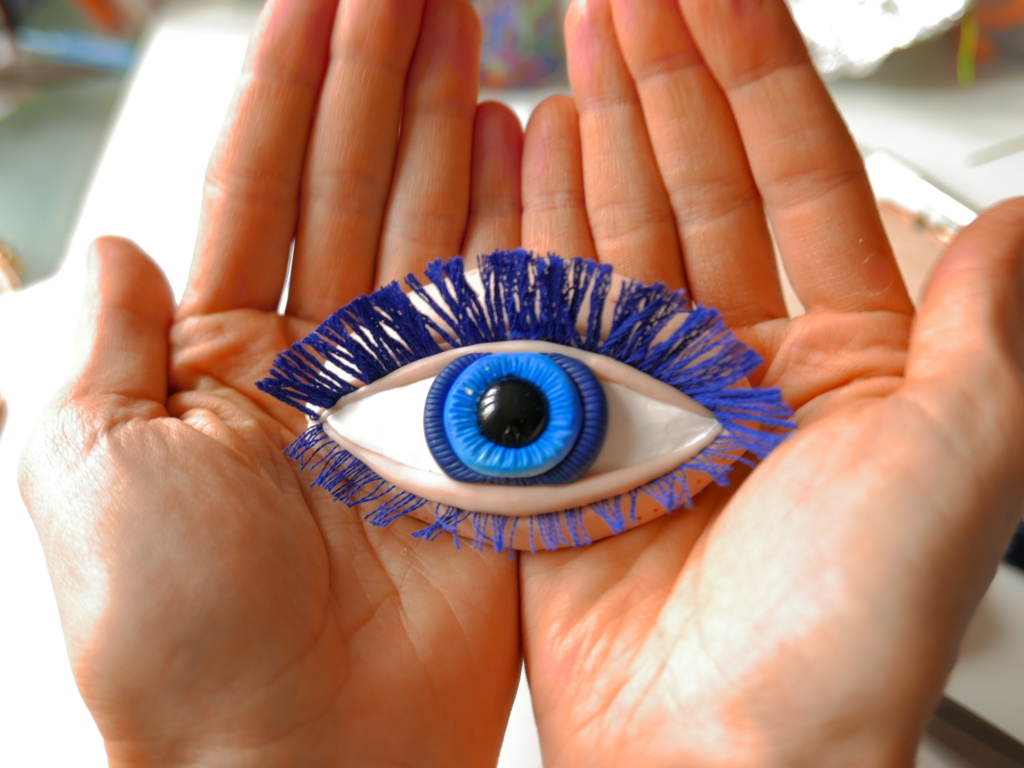 Here is what it turned into.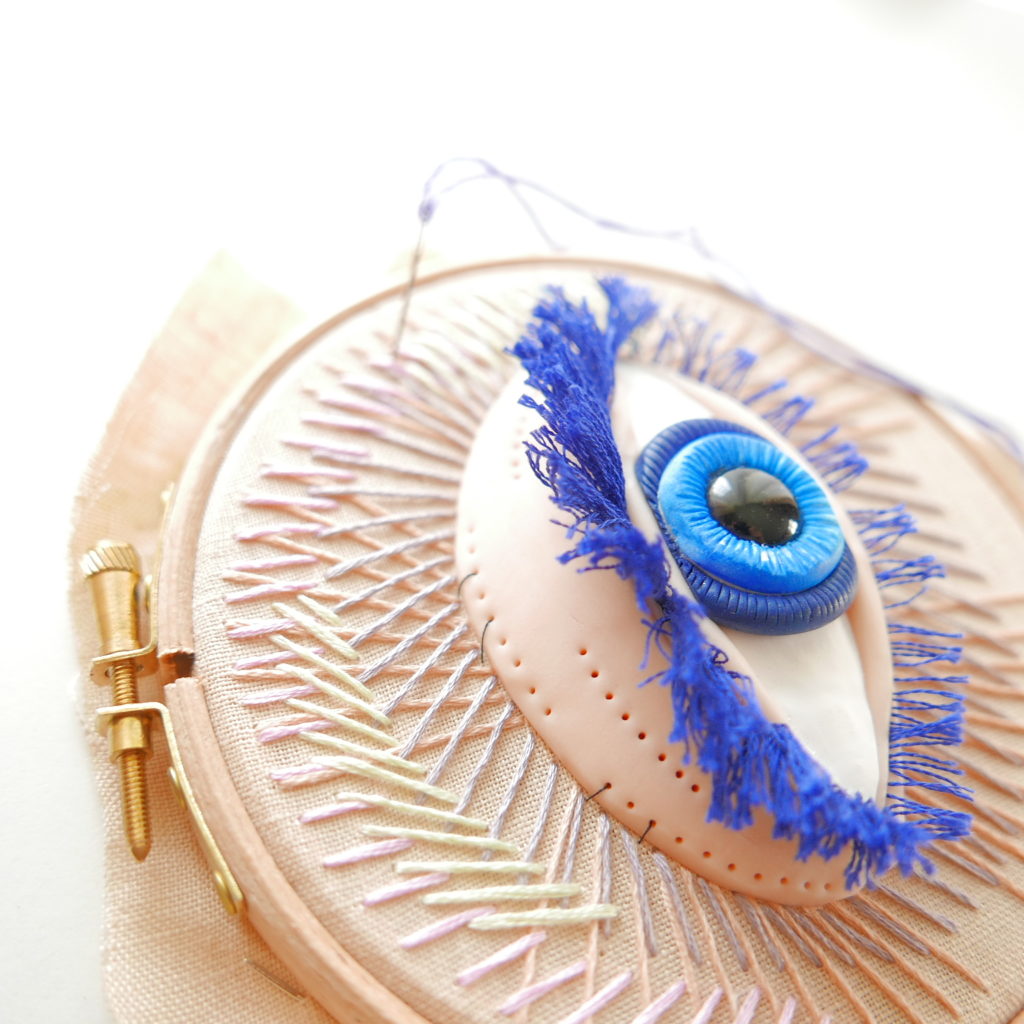 The following eyes were created in late 2017 and early 2018: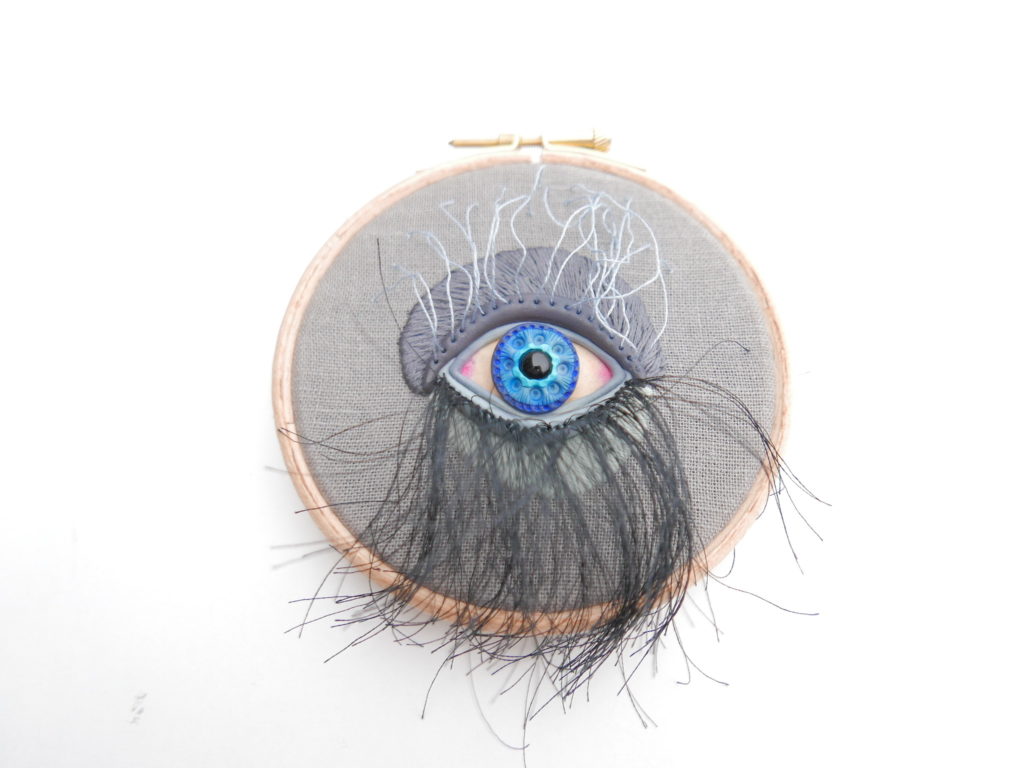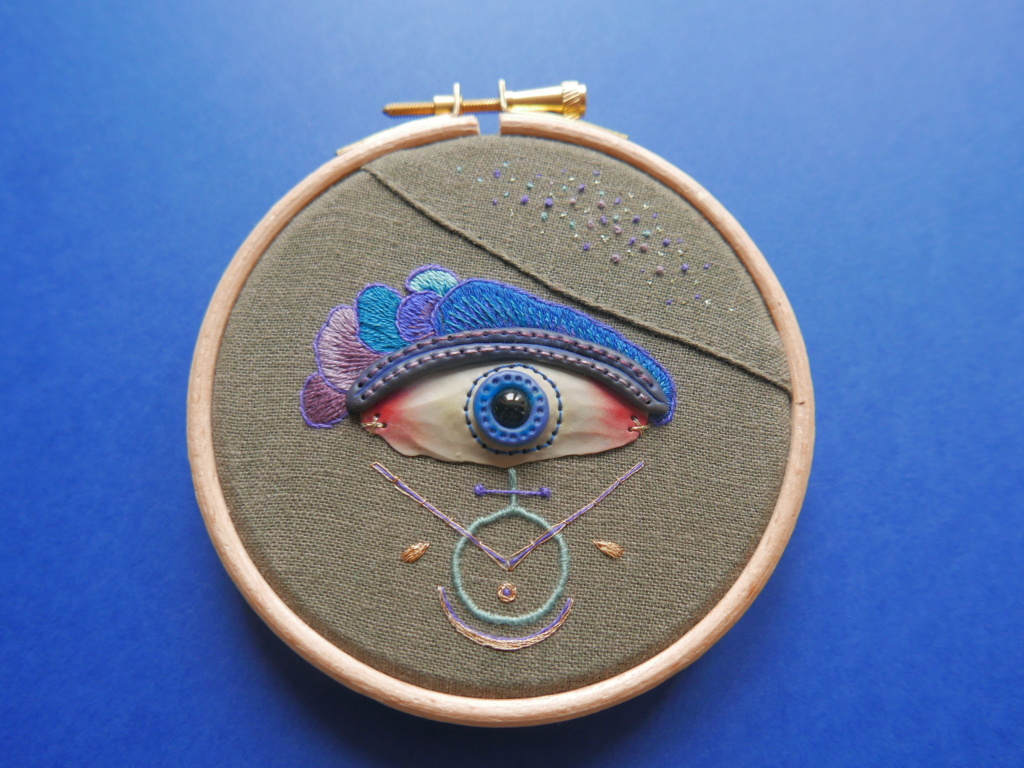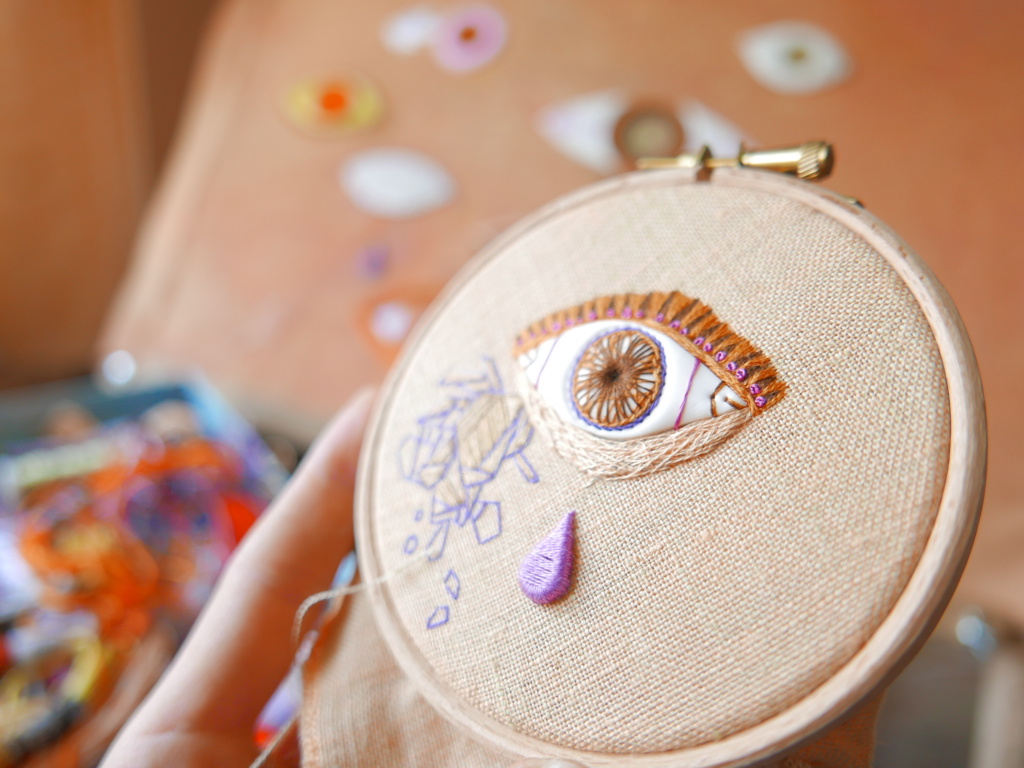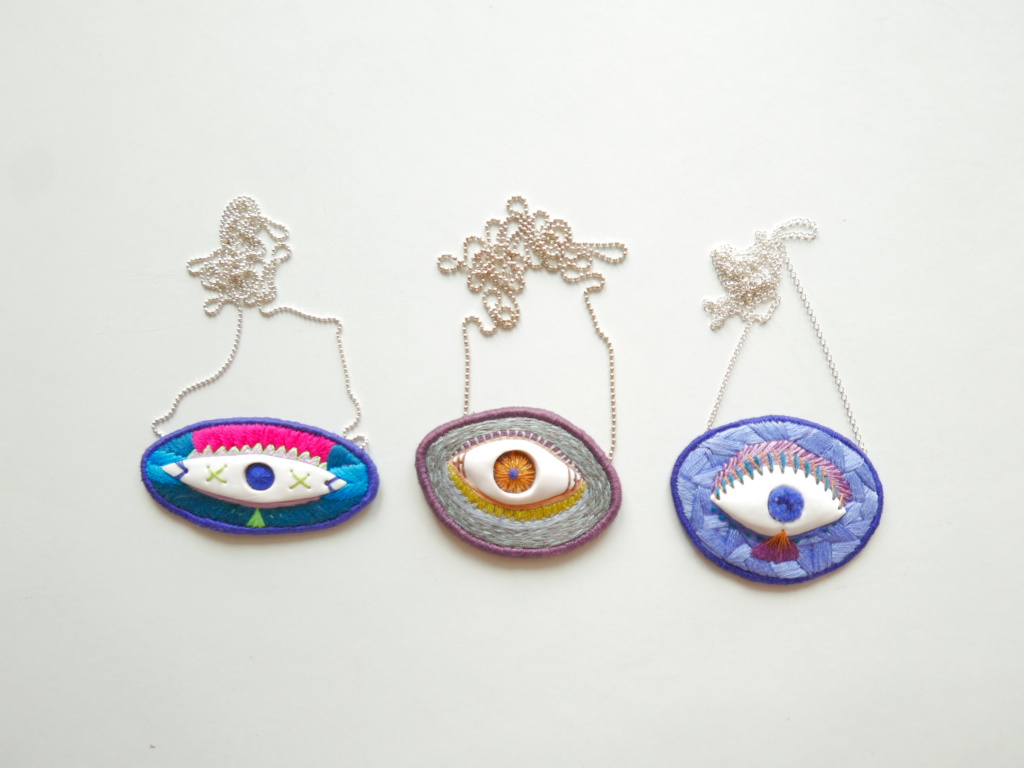 And finally the most recent creation a huge mixed media embroidery on canvas: