Today's post is all about hand embroidered structures that I make using polymer clay and embroidery thread.
The first ever hand embroidered 3D structure was very spontaneous creation. I just took a bunch of threads, a hoop and a fabric. I stitched for pleasure – a flat surface of purple, lilac and grey fields. A few days later I decided to sculpt tiny tiles in polymer clay and attach them to the surface of my embroidery using cotton thread. I baked the tiles as I always do with my polymer clay sculptures and followed my plan. The outcome was amazing. Multi dimentional architecture of clay and thread.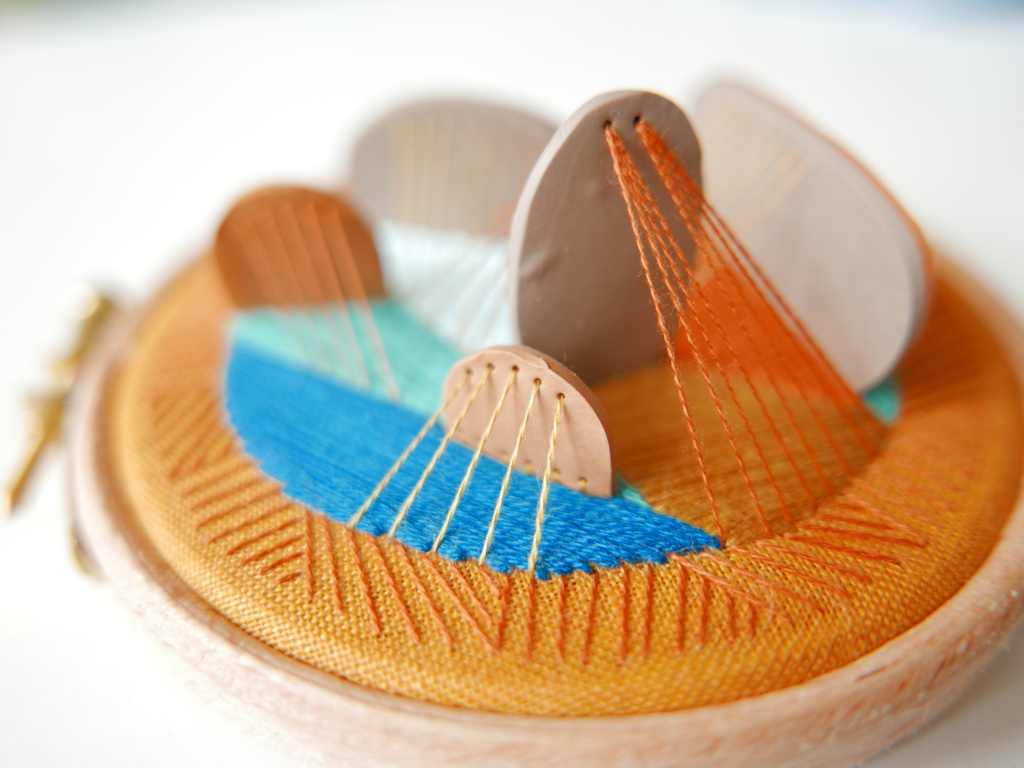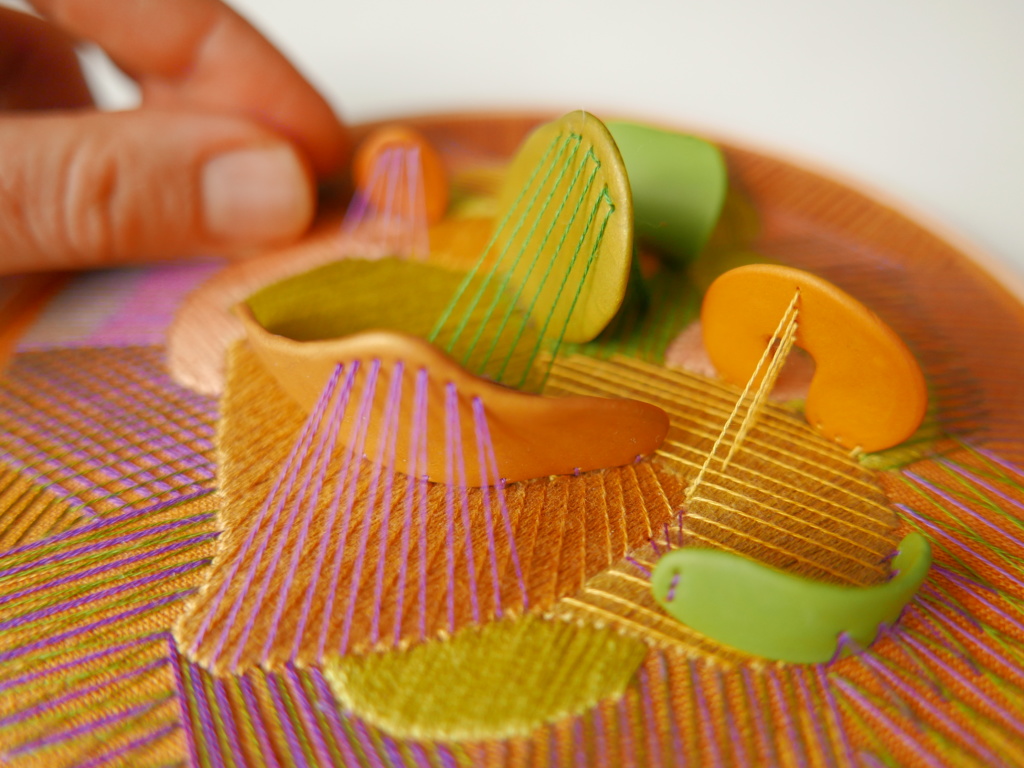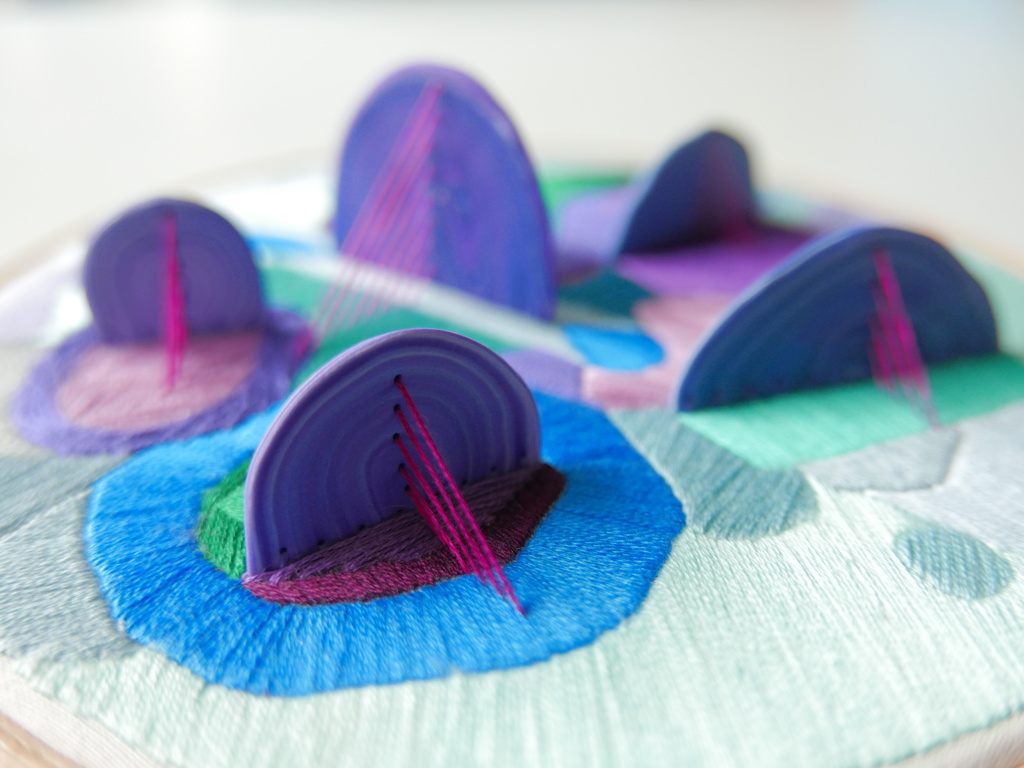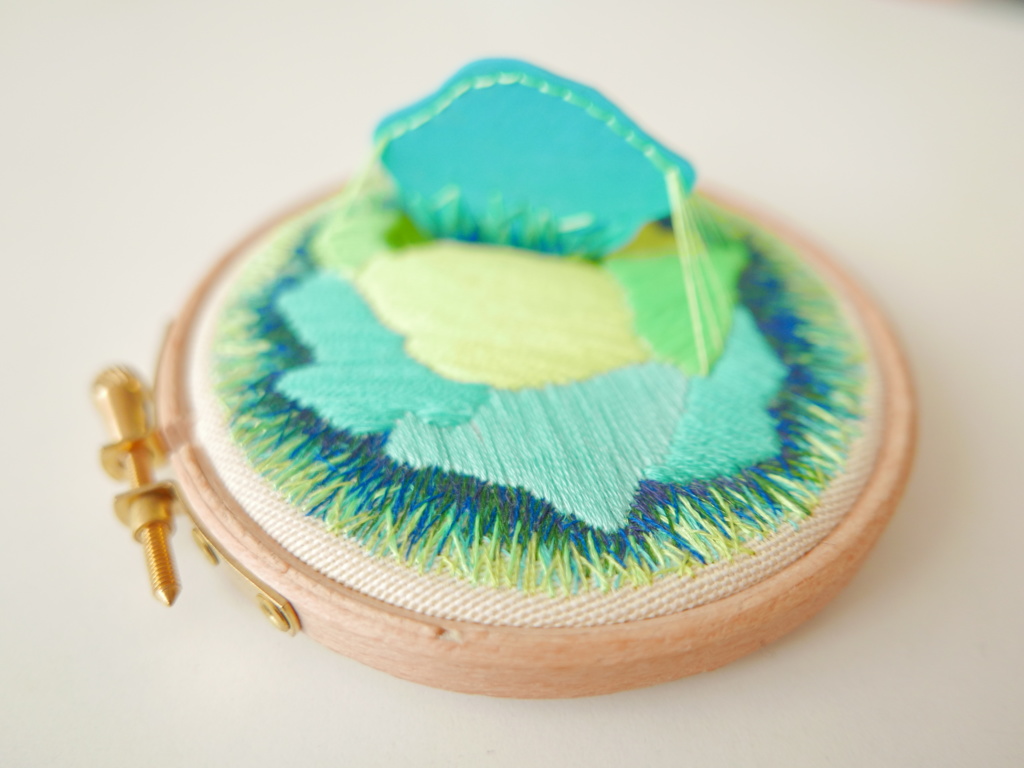 One day I decided on a new approach. I tried multi layered way of stitching. Using mainly straight long stitchI created surface of thousand of colors and intervined threads.