Modern Embroidery Workshops in Cracow (held in English)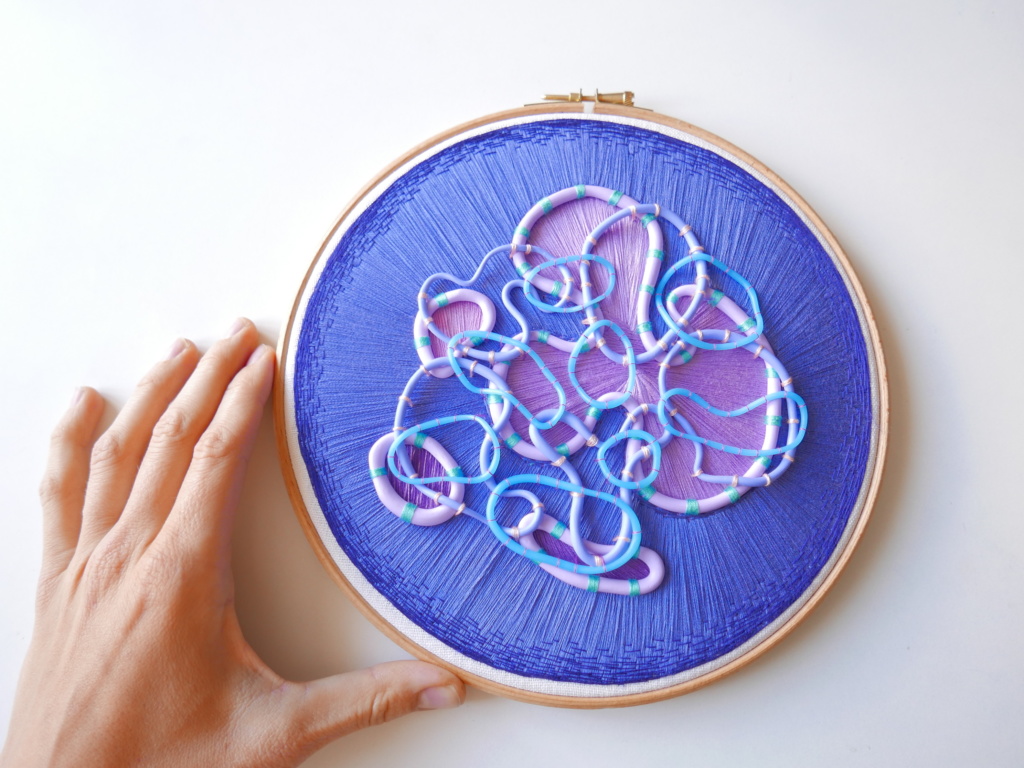 Creative Embroidery Workshop is for beginners and skilled people. In a friendly and inspiring atmosphere I am going to show you tips and tricks of stitching on a hoop and using unusual as well as traditional techniques of embroidery. I will talk in English only.
You will create your own 3D embroidered hoop. You will use top quality DMC threads, wooden hoop and needles. You will stitch a beautiful design made of FIMO polymer clay by Staedtler.
During 3 hours meeting you will get my encouragement, supervision and technical instruction. You also receive
a wooden hoop DMC
a bunch of colorful skeins by DMC
special embroidery needles DMC
printed mini brochure with instructions
fabric
polymer clay elements – part of the design – by FIMO
my original design
you take home your work
Tee or coffee included in the price
Workshops Info and Cities:
What will you learn on the workshop with Nibyniebo?
The basic of embroidery: preparing the hoop and fabric, starting the embroidery – hooking the thread, ending the thread, transfering the design, finishing the work.
A group of necessary stitches for the design. Every new workshop meeting has a different theme and design. Due to that, every time you come to my workshop you will learn something new.
I will teach you how to make exceptional, rich textures using accesible materials.
You will learn how to pick up the color palette for your embroidery project.
You will put your focus on intentional composition design.
You will discover how to develope your embroidery skills on your own.
You will learn about the mixing embroidery with other creative techniques.
You will relax while working with the thread and the needle.
How to book a spot on Modern Embroidery on hoop Workshop?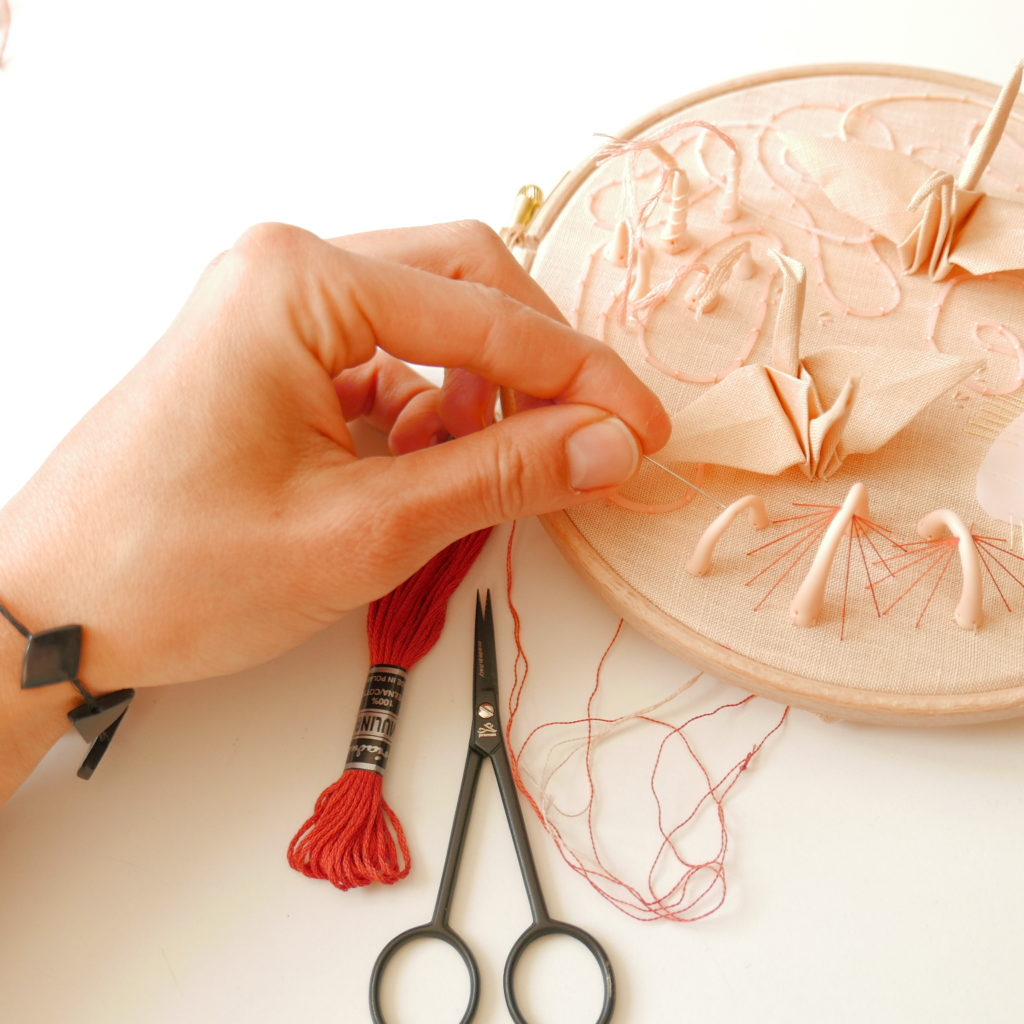 Simply buy a Workshop product below. Click the buy icon to purchase the ticket.
You have two options for payment: bank transfer or Paypal. If you need any help contact me ( nibynieboo@gmail.com )
With any question write or call me: (+48) 502 709 045
Cost of the Workshop for one person is 195 PLN (it includes materials and tools that you take home).
Purchase the tickets below to make sure your spot is booked.
Who is hosting the Modern Embroidery Workshop on hoop?
The workshop is hosted by Justyna Wołodkiewicz – artist, textile designer and passionate soul who creates one of a kind embroideries using traditional stitching techniques and sculpting in polymer clay FIMO. She has practiced those thechniques for many years and is willing to share her knowlege and extend horizons during the workshop meetings with like-minded people. You can see her artworks in the online gallery. Or follow her on INSTAGRAM.