Just a few days ago I took the embroidery into the wilderness. About year ago I started it. The were lapses when it wasn't in the making. And yet it seems such a long process. I'm really proud of it.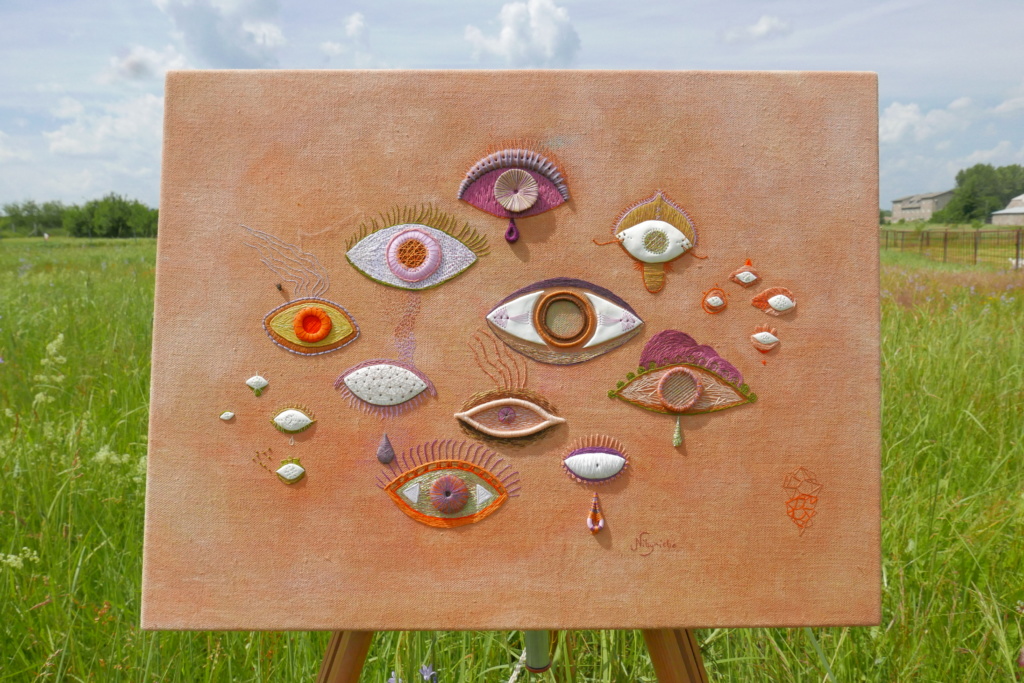 The eyes are partly clay partly stitched. There is a Nibyniebo signature in the bottom right corner. The embroidery is amazing in person.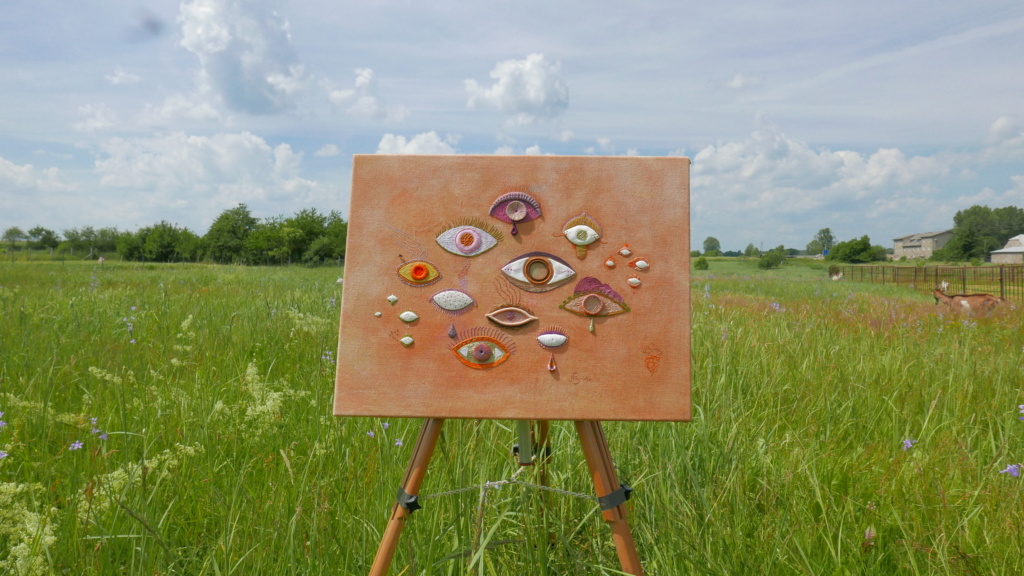 If you are interested the embroidery is in my shop avilable for purchase. HERE.