More or less the Inspiration visited me again and I made these beautiful Hand Embroidered Monograms. Just as usually I incorporated polymer clay element and I chose to make a clay letter.
The entire piece was very pleasant to stitch ( mostly at the lake during late summer trips and swims ). I learned a little bit about the sequence of multi layered stitches ( next time I will better plan background stitches.)
As my handwritting isn't very magnificent I decided to go through all fonts in my text editor. I picked a few, printed, brainstormed, and finally I took my clay and sculpted the A.
After baking I was so impatient and I attached the A on a hoop. And it was my mistake because it became difficult to embroider the background.
I kept the color palette juicy sweet and summerish. I didn't worry much about my strategical mistake, instead I juped into the lake to refresh my body and mind. Btw, swimming in the lake surronded by forest, with a foresty-grassy uninhabited 'beach' is mind blowing. It really positively influence embroidery or whatever you do afterwards.
Since I've already spent a few years (4 I guess) on sculpting clay it is easy enough for me to adjust new designs. Although creating hand embroidered monogram is a new thing for me I feel confident in the process.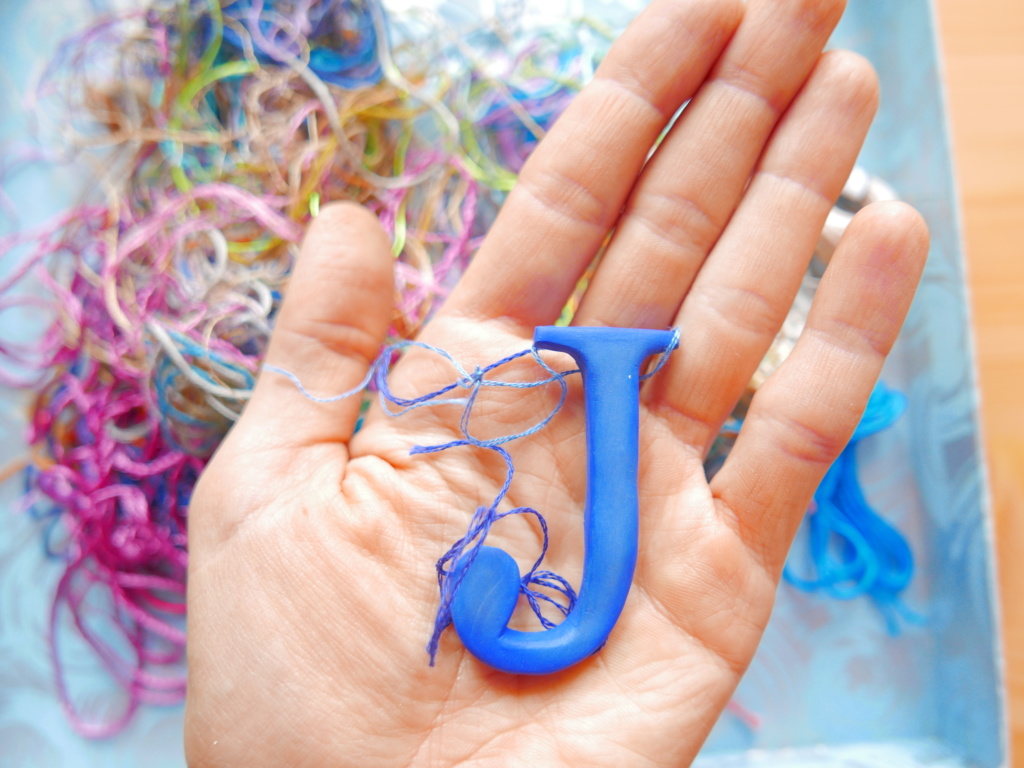 Also a few months back I had a privilage to work on a comissioned piece that included lettering. Then I learned a technique that relays on incorporating thread into clay before baking. Therefore baked in the oven and totally hardened letter can be stitched on a fabric (no glue is ever involved). I applied that experience in my present project.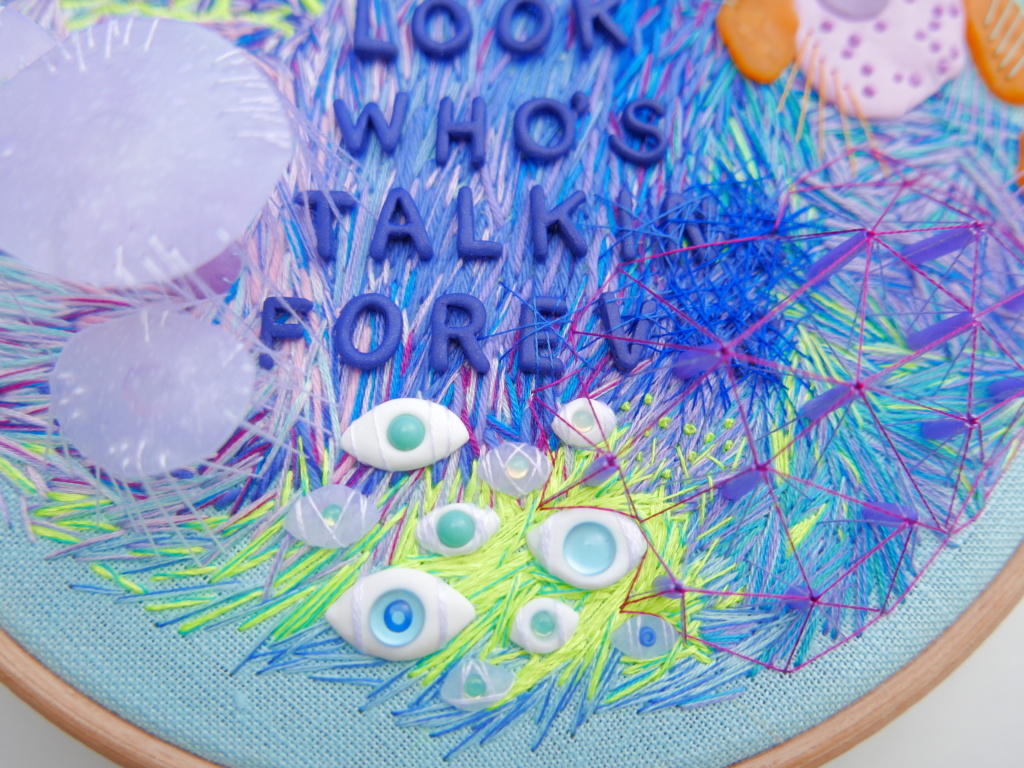 I'm a huge fan of mixing medias so I added needle felting details to the background. You can see a fluffy pink area around the letter that is made of wool from Polish sheep. One more texture in the piece to admire.
The rest of the design was stitched. I applied straight stitches, colonial knots, and short stitches.
I really enjoyed a whole proccess and I thought if there is anyone interested I would gladly stitch more letters and maybe combination of letters.
Therefore  there will be comission spots available. Anyone interested may visit shop section on my website.
A person can comission letter/letters on different size hoops and choose custom color palette. The letter/letters is made of polymer clay and the background is hand embroidered.
If you have special requirements please, contact me via contact form on my website.
The number of spots for hand embroidered monograms in January is limited. Hurry up if you don't want to miss it.