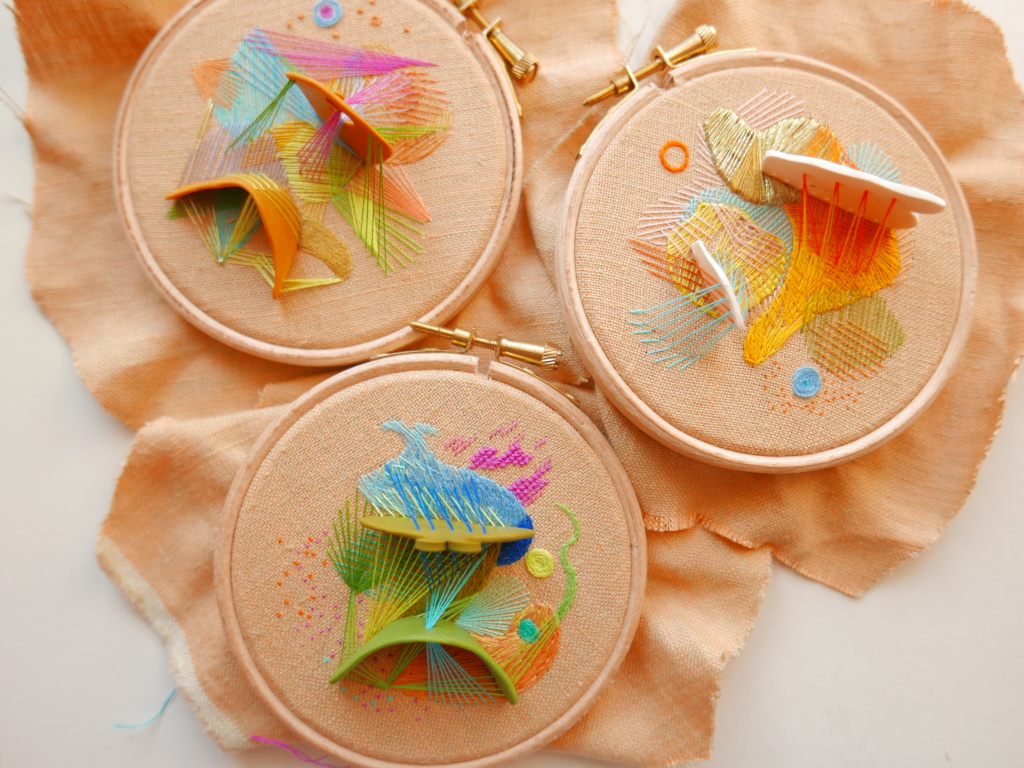 Taking advantage of short break I created these sweet irresitible tiny hoops. All of them are 4 inches in diameter. All of them on linen, stitched with cotton threads and polymer clay sculptures.
For me colors has special meaning. They are the expression of my emotions, dreams and personal stories. Color palletts is the core of my artworks, the way I pour soul into them.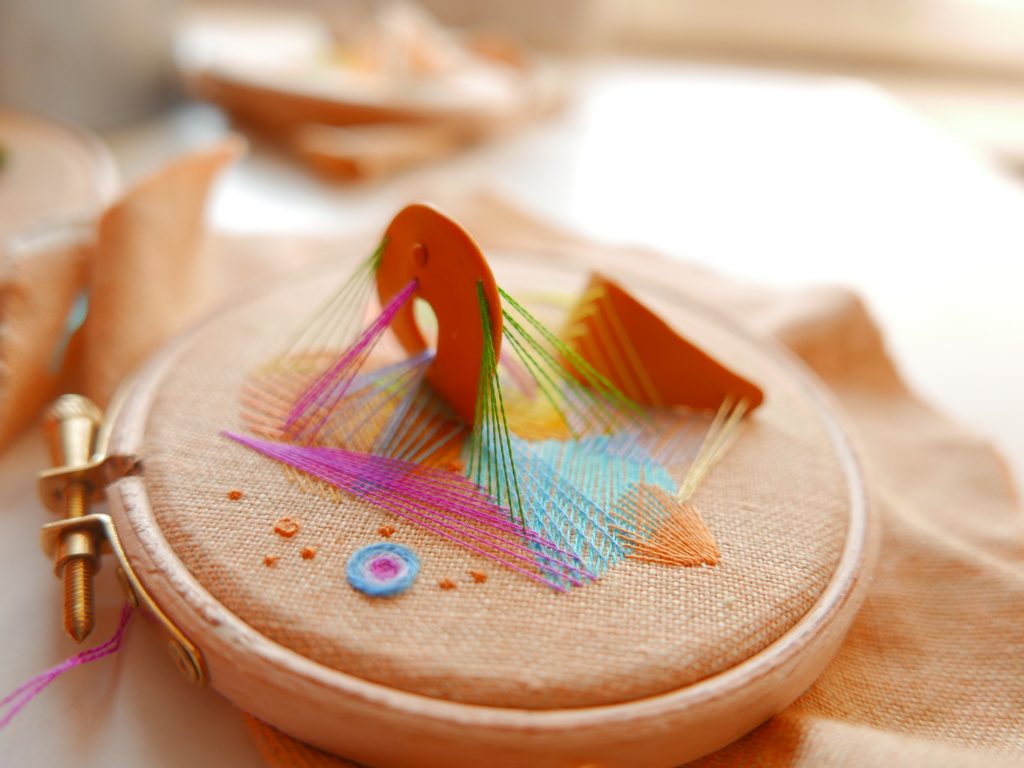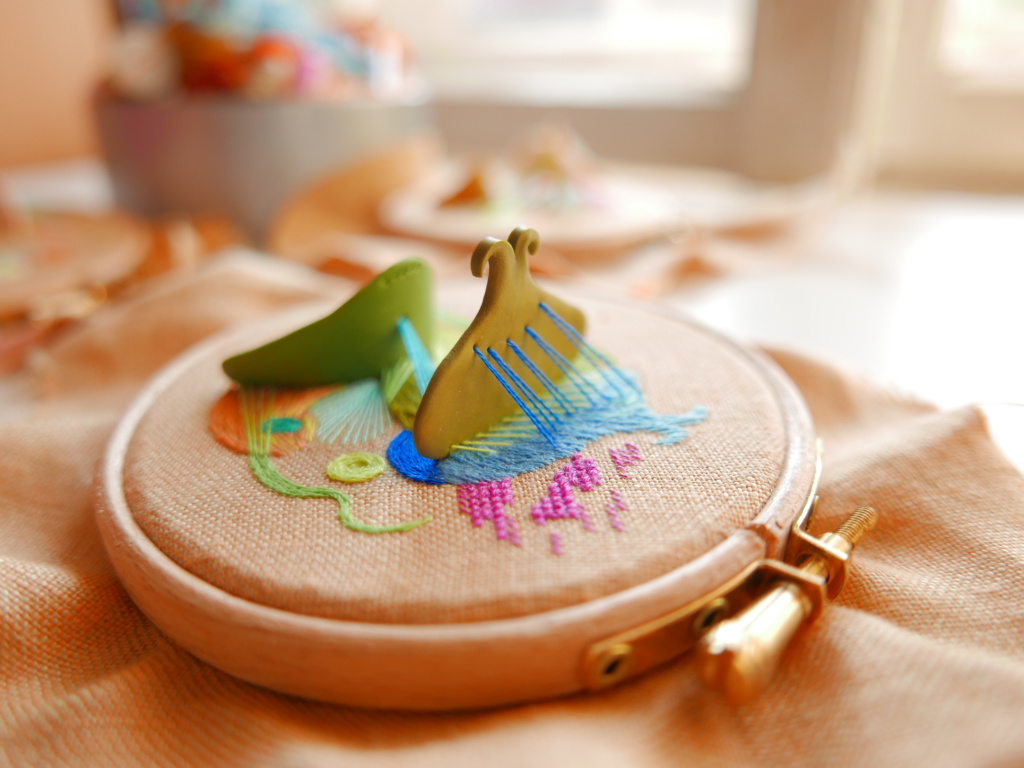 In one of the pieces (above) I even used cross stitch – the pink crosses that you see are traditional cross stitch technique. That was a step back to my past – a childhood first experiences with thread and needle.
The collection is available for purchase in my shop. More candy – 3D rised stitches abstract hoops are coming soon too.