As there is countless number of embroidery styles and techniques so is multitude of embroidery threads. A good news is that there is no such thing as "proper" or "correct" thread.
Of course, some specific techniques require or better perform with some specific threads (for instance: wool is perfect for crewel embroidery) but in todays post I'd love to tell about very creative approach – creating texture with differen types of floss. For more embroidery tutorials visit my short guide on stitching.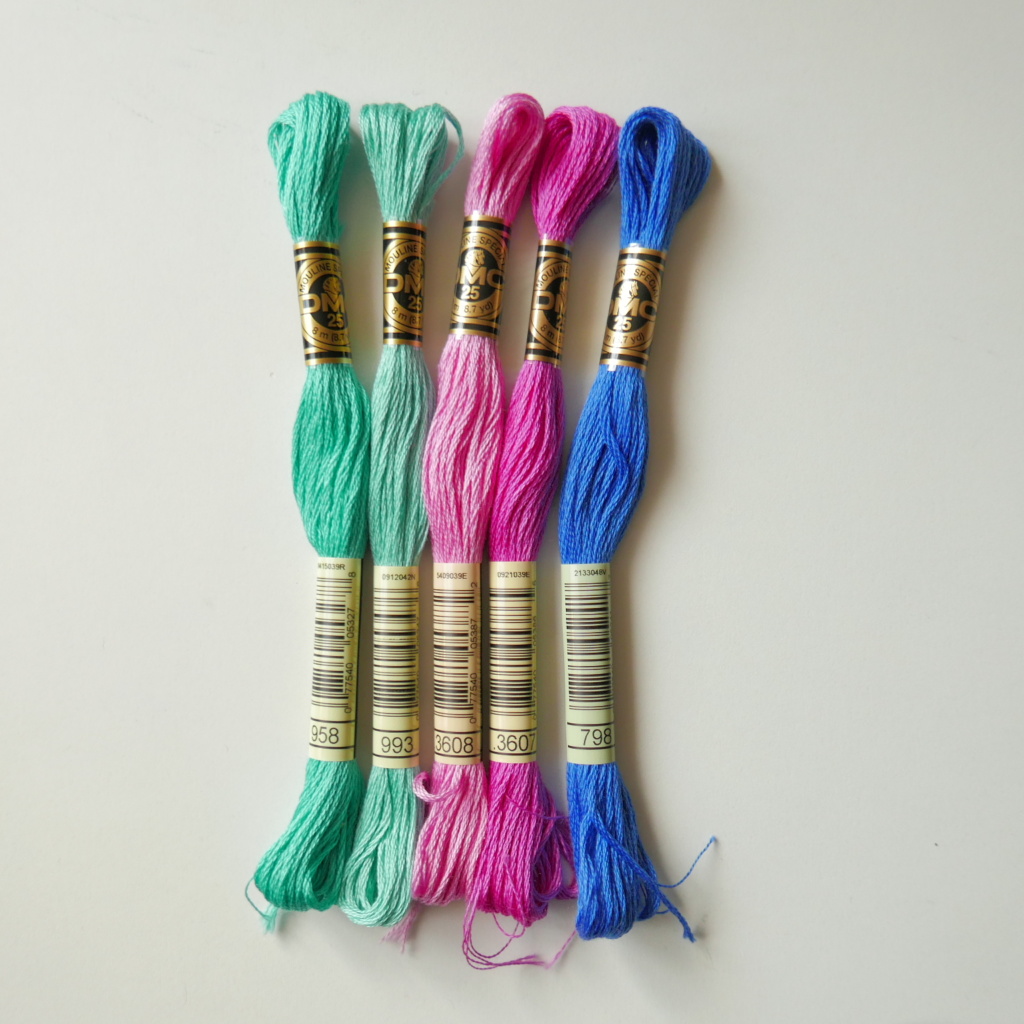 Cotton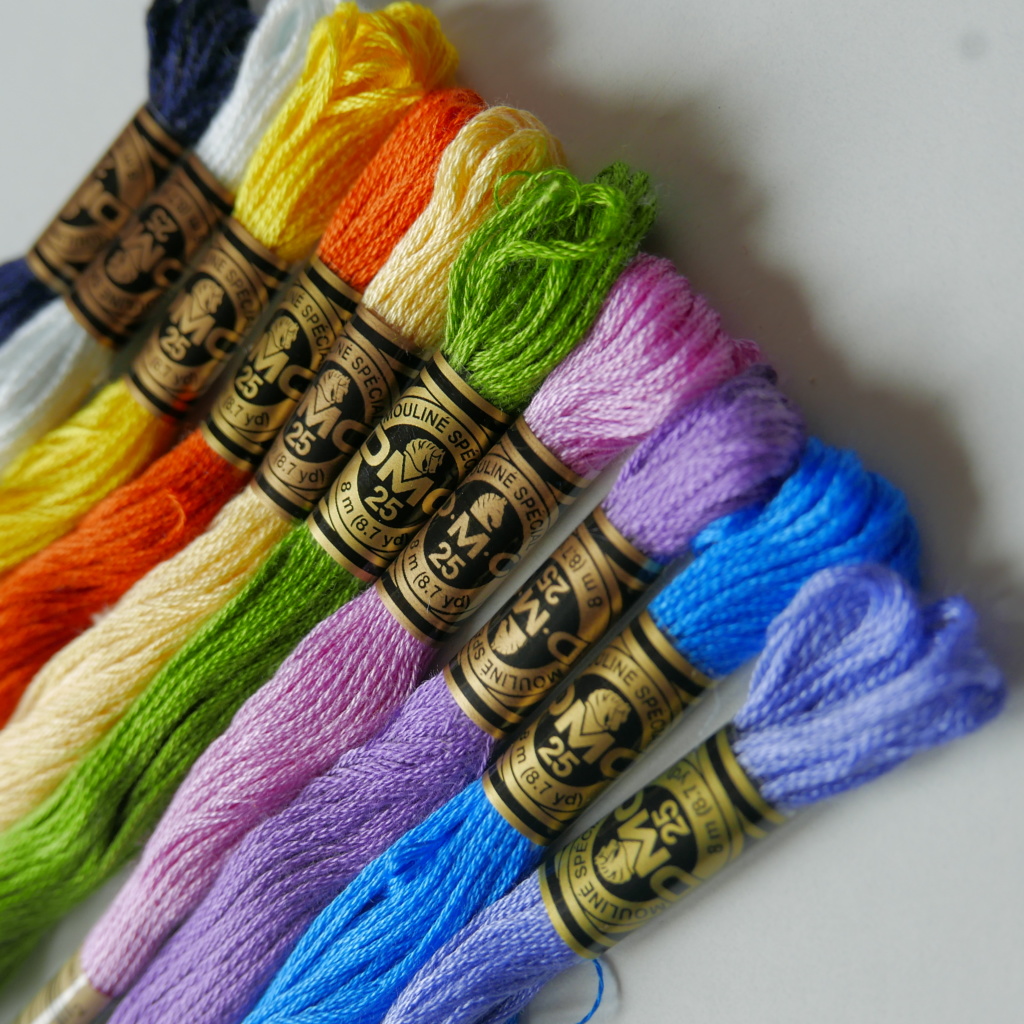 The most common thread is 6-strand embroidery floss. Usually made of double mercerized cotton. Shiny and soft. The well known brands are DMC, Anchor, Seasons, Madeira, Ariadna. Most of these works are stitched with cotton thread.
Wool
Then there is a variety of wool. They comes in many different thicknesses. Crevel embroidery is a type where you use wool. Example of wool in mixed media embroidery is here.
Silk
Silk is very elegant and kind of exclusive medium. Anything made with silk is shiny and precious. In terms of price natural silk is the most expensive. And there are also synthetic variations available. This is Example of silk used in art jewellry.
The best natural silk threads for embroidery are ITO Iki by Japanese yarn manufacturer ITO. These comes in variety of colors and are very thin.
Also there are Madeira silk threads. These are quite thick, you can split the thread into thinner ones.
Retors matt
A special mat cotton by DMC for tapesties.
There is more but enough for now. Let's move onto creating texture.
Although embroidery is a flat thing it's not entirely like this. Techniques such as padding, steampunk, goldwork add a lot of 3-dimentionality to traditional needlework. However if you don't use them you can still create plenty of texture just by using threads only.
Here is how to create interesting surfaces:
Use different type of floss in one embroidery. Use at least two kinds of thread.
Split threads when you stitch. The more varieties of thickness the better.
Combine different stitches together. Learn the basic stitches with my free stitch guide.
Make layers. It is a powerful way of creating depth of the piece.
Use glass beads or sequins they are crazy texture makers!
Bonus tip: if you want even more textures paint the fabric with acrylics. Do it before stitching to avoid staining threads. Or do it after stitching if you have strong nerves.
Keep these things in mind and start playing. Be open minded-that pays off when you create something you have never seen before. Don't fret when your experiment fails. Only the most successful people make the most mistakes and never give up. Remember there will always be a new blank hoop for the next chance.
If you like my article subscribe to my mailing list. Also visit my instagram for daily updates.