In January 2017 I had Eureka moment . I realised I can stitch small colorful polymer clay shapes on a hoop.
I was fascinated by modern embroidery and I needed to exercise my creative spirit. I was a bit tired of sculpting polymer clay clocks. And textile art was something for me.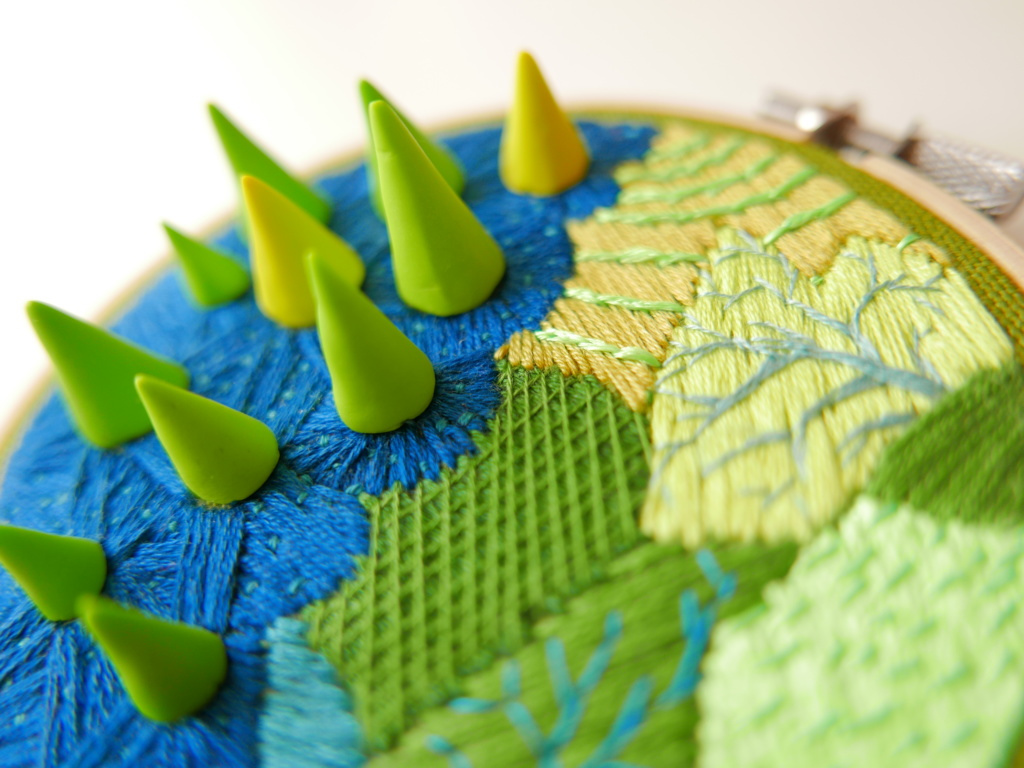 I have intensely sculpted in polymer clay for two years. I made plenty of wall clocks out of polymer clay. I learnt different techniques and got lots of experience in that field. I've posted photos on my artworks on Instagram and it is where I also discovered amazing artists and some of them were stitchers. Looking at an embroidery hoop made me miss my  early  childhood experiences with thread and needle. This longing floated in my mind for months before I came up with this brilliant idea of connecting clay and embroidery. I got the idea in the middle of the night and started stitching the very next day. And haven't stopped since then.
The soothing effect of manual work heals mind.
Stitching for me is like meditation. It is calming, and satisfying. It requires patience, but gives in returns peerless effects (a final embroidery is like a symphony of threads…-and everything beads, stones, shells, clay sculptures ). The joy of creating beauty must be experienced can't be described.
In every piece that I design there is always a polymer clay sculpture incorporated. Some of them are simple circles, balls, small walls, some other are more complex. I never use glue for connecting them to the fabric. The key point is to stitch every shape with the thread and a needle.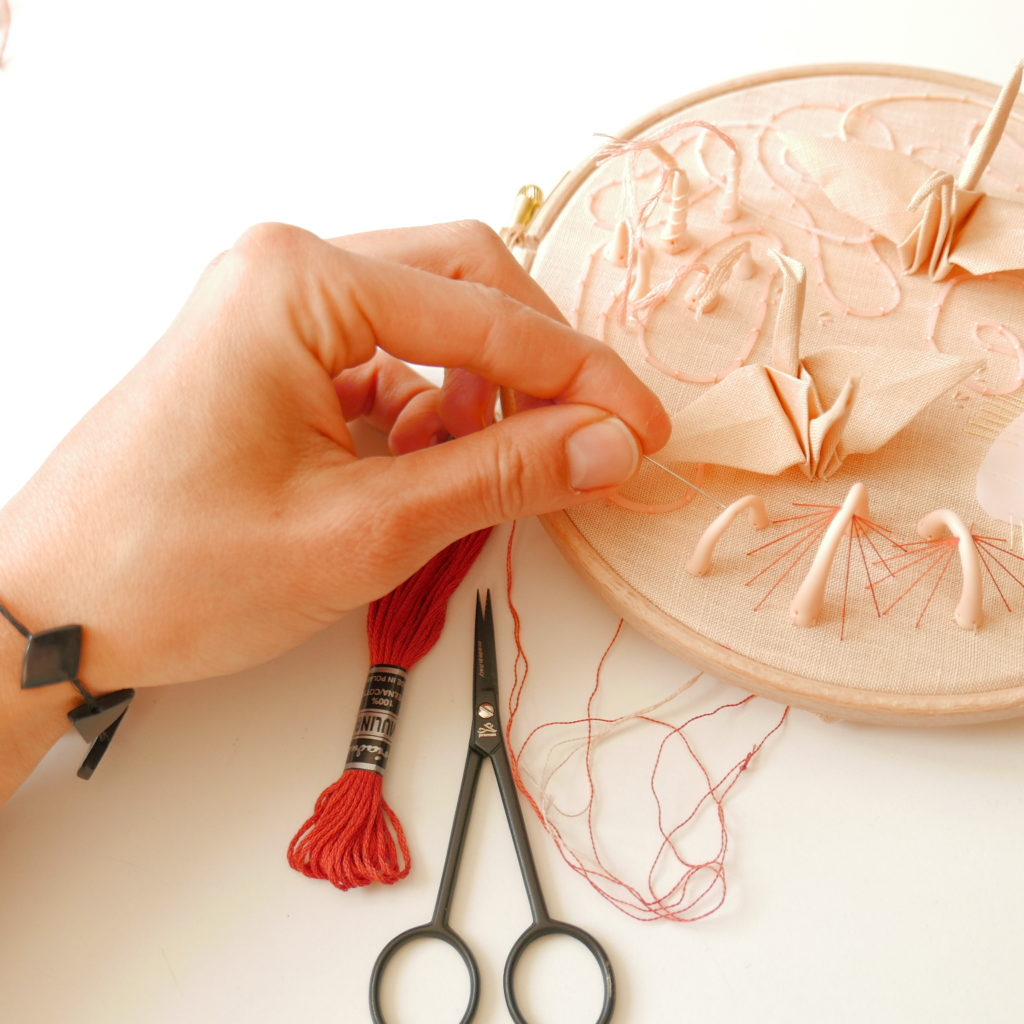 Creative process is like a river – uncontrolled and suprising.
When designing a new hoop I usually look for new patterns (that freedom of exploring really drives my passion!). In most cases the clay sculpture comes first and is hand stitched after baking. But sometimes I embroider before creating a sculpture.
I find inspiration in other artists works, in architecture, in the nature (but the source of images that come into my head is vast) The idea of stitched object has been present around for a while and has always attracted me!