Do you love art that is created intentionally in a slow heartfull mode?
So, you are in the right place! You can inspire yourself  right here, right now. What's more – all my creations are intended for people – their space and life. Every of my piece – whether it is jewellery or a hand embroidered hoop – are available on the shop. I ship internationally with registered Global Express option.
Here is one of the most compelling pieces that I have ever created in my life.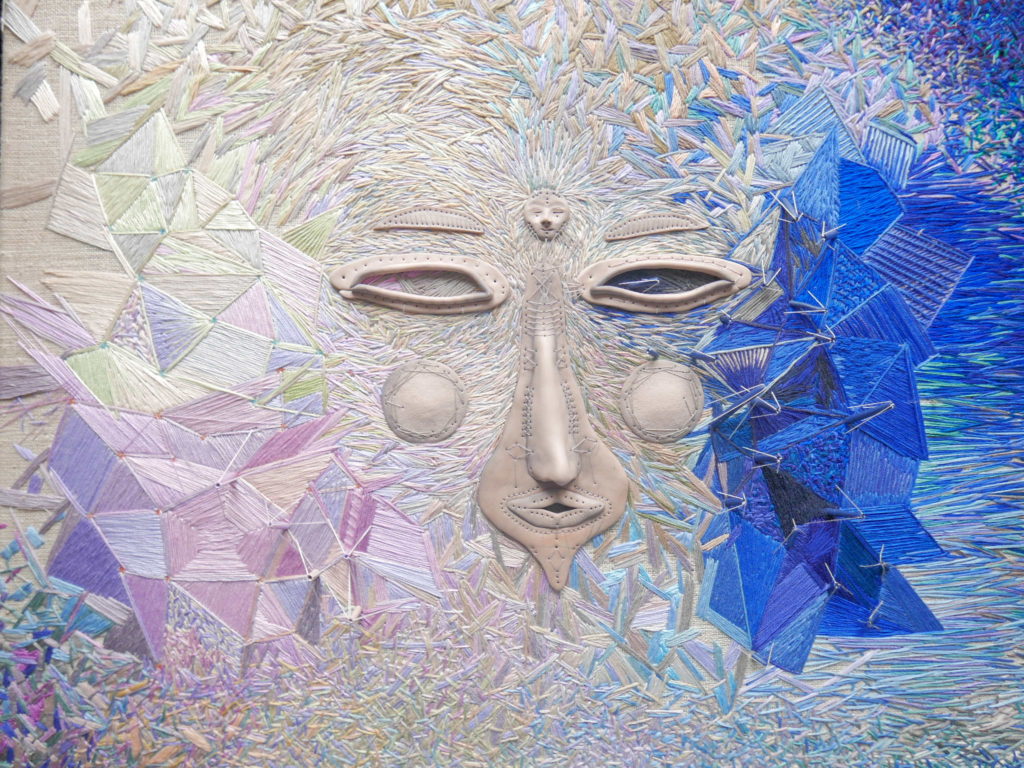 The embroidery is 51 x 38 cm (about 13.25 x 15.5 inches) in size. It is stretched on a wooden frame. The fabric used for stitching is thick natural linen. It took about 5 months to be completed.
It features a human like face that is blended into three dimentional crystal structures.  The eyes seem blinded by the surrounding.
The piece is available for purchase. To inquire about the price or any question related to the piece please contact me using the form in the section CONTACT.