The huge embroidery that I am currently creating: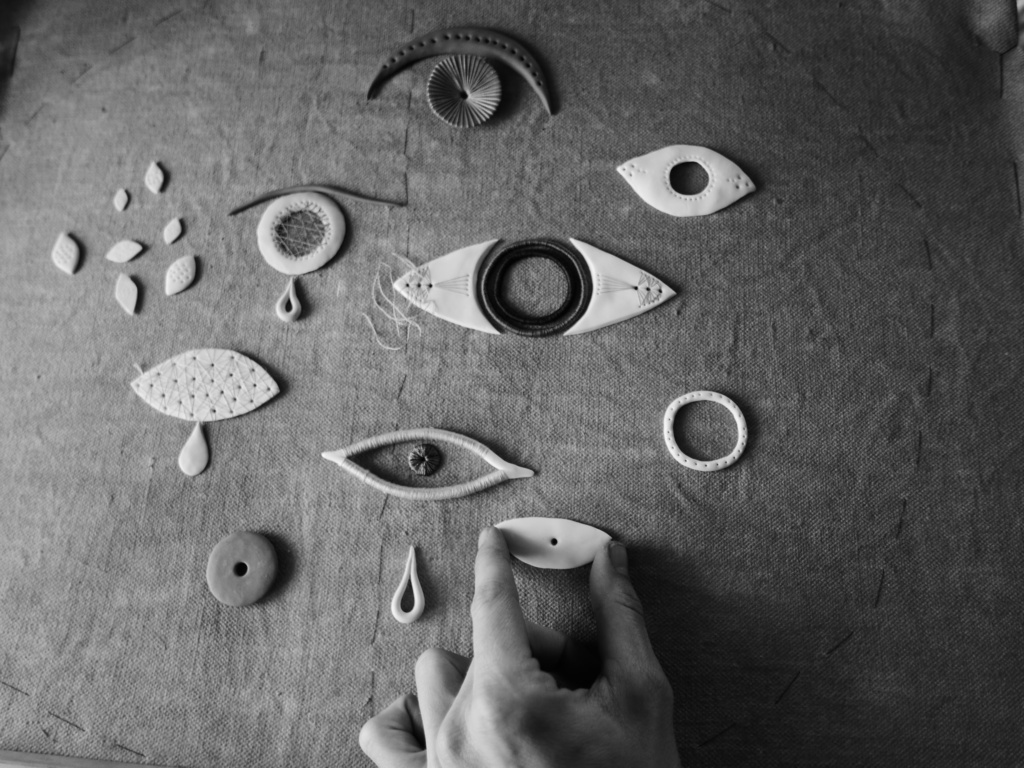 Read more in the newest post HERE.
---
Here is one of the most compelling pieces that I have ever created in my life.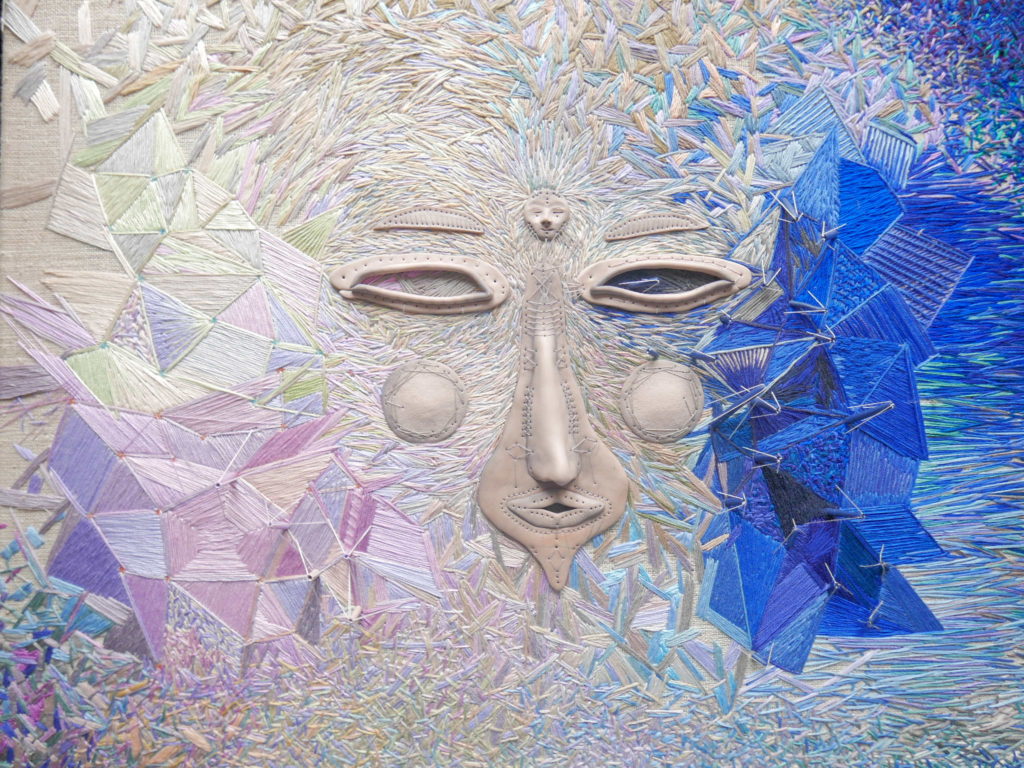 The embroidery is 51 x 38 cm (about 13.25 x 15.5 inches) in size. It is stretched on a wooden frame. The fabric used for stitching is thick natural linen. It took about 5 months to be completed.
It features a human like face that is blended into three dimentional crystal structures.  The eyes seem blinded by the surrounding.
The piece is available for purchase. To inquire about the price or any question related to the piece please contact me using the Contact form.
---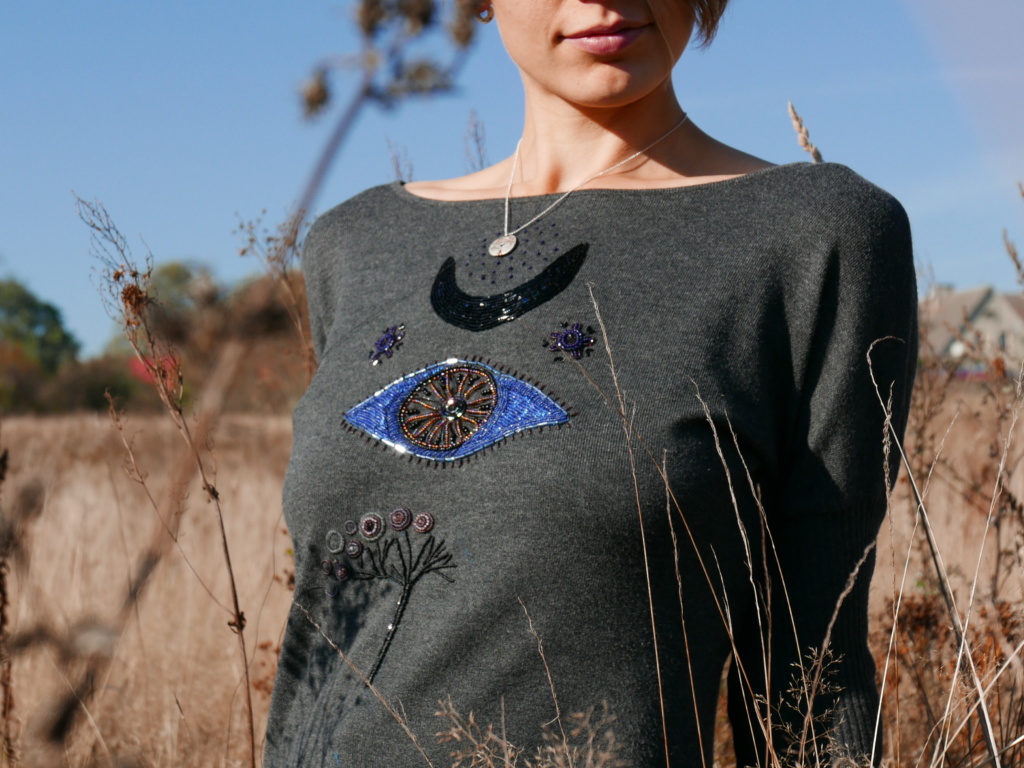 My approach to beading and fashion turned out very bohemian with a scent of magic. I hand embroidered recycled sewater dress. I used my favourite symbols of eye, moon, stars, meadow plants and drops.  Available in the SHOP.
Do yo
Drawing and painting as many of my life long passions. At thirty I embraced my longing to crayons that lovely medium (bringing up many childhood memories).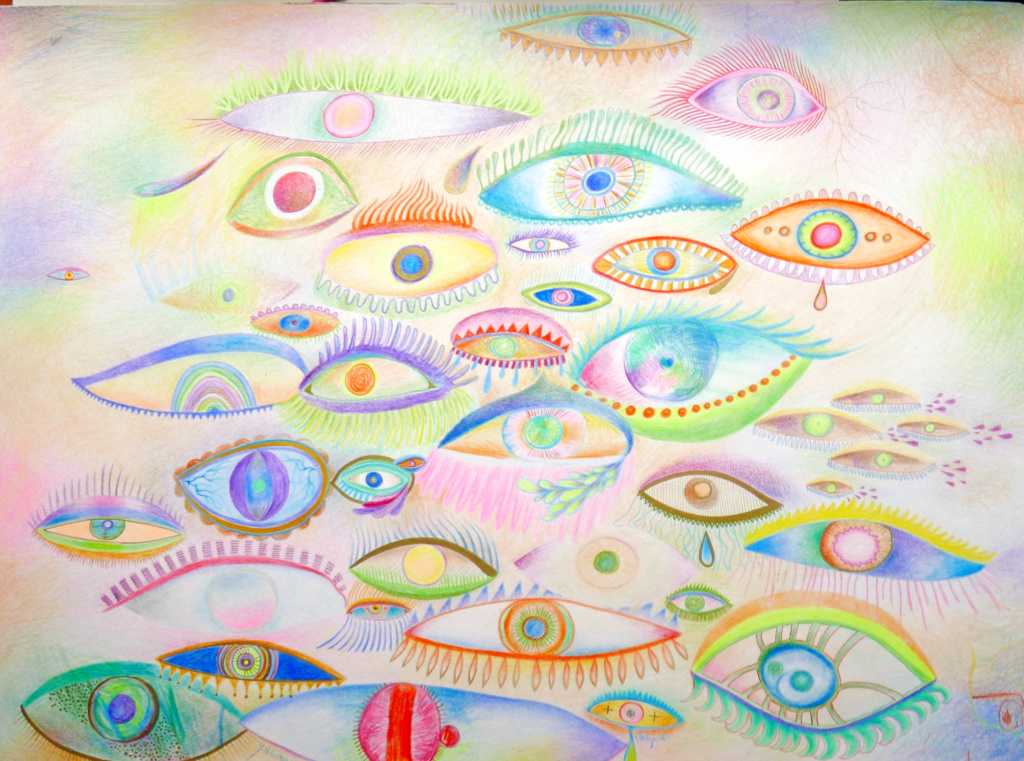 I'm creating a stunning series of rainbow eyes – experimental and expressive. A pure fun in a free time. The drawings are huge. Painted with professional colored pencils and acrylics sometimes.
If you are interested visit HERE.
u love art that is created intentionally in a slow heartfull mode?
So, you are in the right place! You can inspire yourself  right here, right now. What's more – all my creations are intended for people – their space and life. Every of my piece – whether it is jewellery or a hand embroidered hoop – are available on the shop. I ship internationally with registered Global Express option.