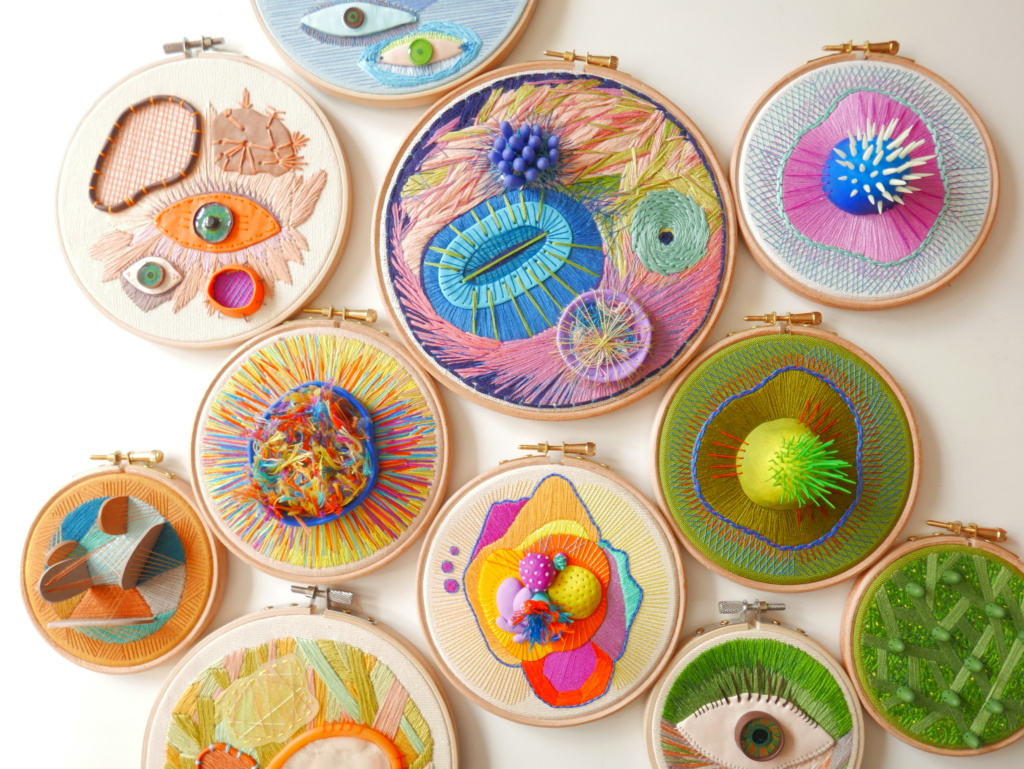 These are my creations. These are the examples of a mixed media technique that I mastered over a span of a few years if not over a lifespan. A very unique, unique way of combining tiny abstract sculptures (made of bright coloured polymer clay)  with traditional art of stitching by hand.
Justyna Wołodkiewicz is a Polish artist incessantly exploring different art fields. She lives in Poland.
She is self-taught artist driven by her passion and curiosity.
Three dimentional embroidery has become her passion instantly and intensely in early 2017. That story has just begun and is going to become another fascinating journey.