My days are similar. It seems that I'm living one day over and over. I'm not complaining here. I like that perfect monotony.  But that donesn't make the situation strange. My attitude has changed.
I still create things. I'm into drawings recently.
I'm keeping  that enormous sheet of paper on my laps while painting as it was stitching. I got back to basics. It's childlish, refreshing, free. In every stage of the process there is so much to enjoy.
I plan to get back to embroidery in a few weeks/months. Actually these huge drawing are sketches for my future mixed media projects. I'm going to use my favourite parts for stitching. And the drawings are so beautiful so you could make use of them and hang them on your wall.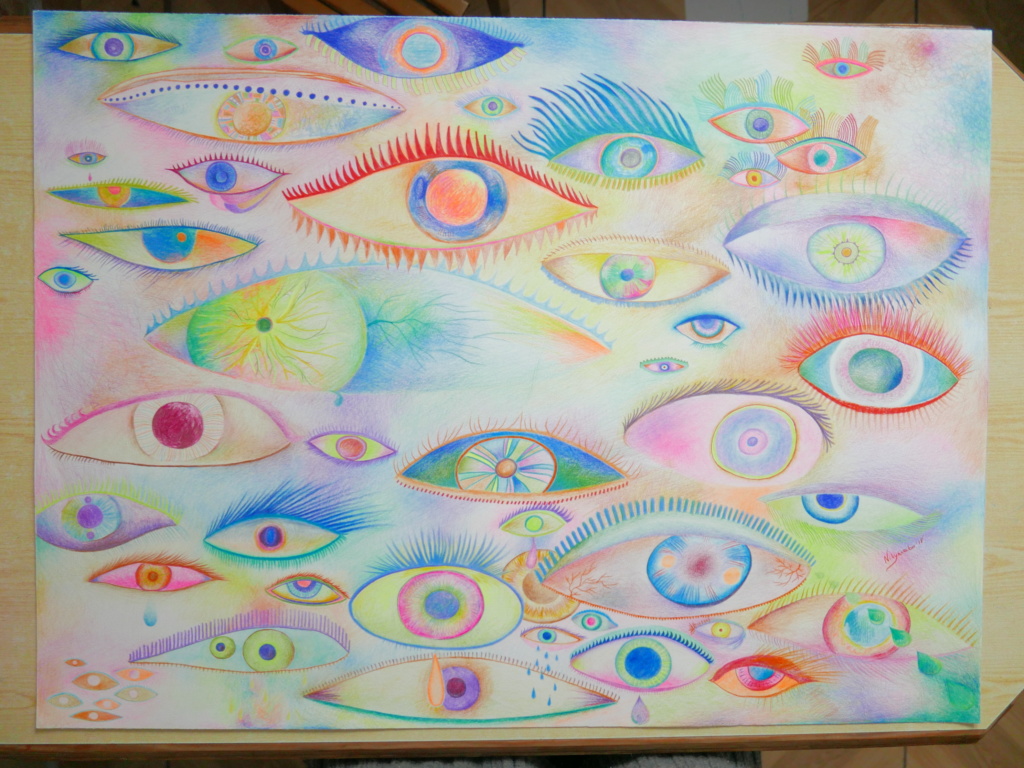 This is something that is extremely hard to describe. Very strange time of my life. I'm not sure I really know what is going on. It's ridiculous. I do enjoy it anyway. With all ups and downs.